13th Octave La Ho Chi Healing Session
June 24, 2018 @ 10:30 am

-

1:00 pm

$150
First time this modality is available in NJ!!!
13th Octave La Ho Chi Healing Session
with Robin Claire
Sunday, June 24
9:30am – 1:00pm
Monday, June 25
8am – 12:00pm
13th Octave LaHoChi energy healing session is an incredibly powerful hands-on healing modality. This modality is the integration of multiple healing practices. 
 
The 13th Octave (the sacred place of Divine Union) enables us to connect with the Council of Love to
bring their magnificent healing energies to the session. 
 
LaHoChi is a powerful hands-on healing technique that brings in a very high frequency of light
from the LaHoChi Masters. The modality restores imbalances in the energy field that manifest
on the physical, mental, emotional and spiritual realms of beings.
 
In addition, the modality has been enhanced by the addition of the Violet Flame of St. Germaine, the Blue Diamond of the Mother, universal grid work, specific sacred geometry, specific sound work, bi and multi location/imprinting, star tools and technology and crystals.
Robin is highly gifted as a spiritual channel and she will share supportive messages
from the Council of Love of the 13th Octave. 
This multi-faceted modality truly needs to be experienced to fully understand the impact
it will have on your life.  Be prepared to be totally relaxed, to be infused in the energy of the Divine and
to create opportunities for healing in your life.
 Cost: $150.00 per session – Introductory offer
 
Location:  (Private Home) 1045 Bobwhite Drive, Cherry Hill, NJ
Secure Your Session Early! ONLY 6 Spots Available.
First time this modality is available in NJ!!!

About Robin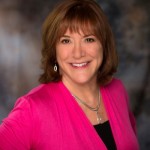 is a Divine Emissary. She is a channel for the Ascended Masters, an advanced Akashic Records Reader and a highly regarded spiritual teacher and community leader. She is the author of Messiah Within and the Amazon Best Selling spiritual book, The Divine Keys. Robin is described by many clients as "intelligent, intuitive, connected, caring, peaceful and loving." For over a decade Robin has served an as ambassador between the Divine realm and our day-to-day world. www.clare-ity.com