Understand the Meaning of Your Life
June 9, 2017 @ 2:00 pm

-

June 11, 2017 @ 12:00 pm

$150
We have postponed this event due to illness. Please check back for another date.
Spiritual Masters have often shared that the true meaning of life for humanity is to move from a life of separation into Oneness. Do you resonate with the concept of Being One with All? If yes, then you will want to align your personal and professional life to reach your Divine destiny.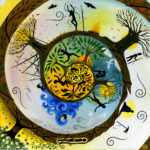 Robin Clare's purpose is Purpose.  In a moment of deep clarity, Robin understood that by supporting spiritual seekers to live their Soul's purpose, she was guiding them on a path to Oneness. If you fulfil your own unique destiny, then you are contributing to fulfilling humanity's destiny. Why? Because we are all One and what you do directly impacts our collective destiny.
In your session with Robin, she will open your Akashic Records to understand your unique purpose. She will share messages from your Soul's Collective – a team of ethereal Beings assigned to help you in this lifetime. Robin will also share a unique hands on crown chakra energy technique designed to enlighten your path to Oneness.
Robin's newly designed sessions are the result of her own personal journey to a life of Oneness with the Divine integrated with her successful purpose practice. Sessions are light-hearted, interesting and impactful.
Sessions for Robin fill up fast! Please make your appointment today.
About Robin Clare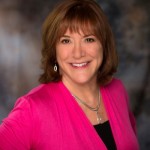 Robin Clare is a channel for the Ascended Masters, an advanced Akashic Records Reader and a highly regarded spiritual teacher and community leader. She is the author of Messiah Within and the Amazon Best Selling spiritual book, The Divine Keys. Robin is described by many clients as "intelligent, intuitive, connected, caring, peaceful and loving."  For over a decade Robin has served an as ambassador between the Divine realm and our day-to-day world. www.clare-ity.com
Akashic Readings Testimonials
"Since the very first session with Robin, I have a whole new outlook on life. It feels like I am gaining new knowledge and understanding that I didn't have before. Having found this true purpose inside me, I feel like this is the first time in my life that I have truly begun to understand myself." TH
"Robin has been blessed with a connection to spirit that you can know with confidence is true and clear. Her wisdom and generosity of spirit have been a guiding force in my life. I wish I could see Robin every day, but I especially seek her counsel when I have questions with my life's direction and those major steps along the way." MAB
"Where I'd been stuck before my session with Robin, I now have new ideas flowing into my mind – they're wonderful, do-able possibilities – I'm taking action on many levels at the same time! And my intuition is off the leash now! Working with Robin, you can have confidence in her integrity and her ability – and you'll have fun, too." AC
"I had a major decision to make regarding my job and asked Robin to help me walk through the process. Robin helped me to categorize and prioritize my options and bingo – the decision was made for me. By merging Robin's human resources background with her connection to Spirit, I knew she had the skills to do this work with me." RW